Currently viewing the category: "Mixes"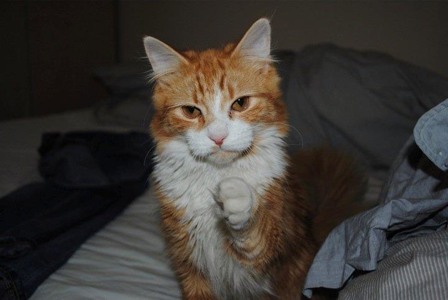 Frank Mitchell is one of the smoothest Djs out. His cut is way above a lot of other shit you hear out there… and this new mix reminds us that it's great to have him here.
01. Styloo – Pretty Face
02. Doctors Cat – Watch Out
03. Baby's Gang – Challenger
04. Solid Strangers – Gimme The Light
05. Denise & Baby's Gang – Disco Maniac
06. Sharon Redd – Beat The Street
07. Paul Hardcastle – You're The One For Me
08. Sequal – I'm Over You
09. Royal Cash – Radio Activity
10. Class Action – Weekend
11. Teddy Pendergrass – You Can't Hide From Yourself (Dimitri From Paris Edit) 12. Fun Fun – Colour My Love
13. Deborah – Danger For Love
14. Human League – The Thing's That Dreams Are Made Of
15. One Of Them – Jump In
16. Roy – Destiny Time
Frank Mitchell – Disco Neurotica by FrankMitchell
by

Mother

on

December 8, 2011 · No Comments
Long before the inception of This Is Our House, Meschi ran a night with Rick Hopkins, Jonny5 and Auton Love called Dream Machine. They had guests like Neville Watson and Albion. It was hot. They also had a blog with loads of mixes from Meschi and Jonny5. That was hot too. One day Meschi asked me to contribute something for Dream Machine, and after an extremely long wait, this is what he recieved:
Download
01. The Rocket (Intro)
02. Steve Moore – Introduction
03. Coil – Red Birds Will Fly Out Of The East and Destroy Paris in a Night
04. Belbury Poly – The Hidden Door
05. Cluster – Plas
06. David Lynch – The Air Is On Fire
07. Reinhard Lakomy & Rainer Oleak – Raumzeit
08. Michael Bundt – The Brain Of Oskar Panizza
09. Zombi – DMC-12
10. Delia Gonzalez & Gavin Russom – 13 Moons
11. Coil – Tiny Golden Books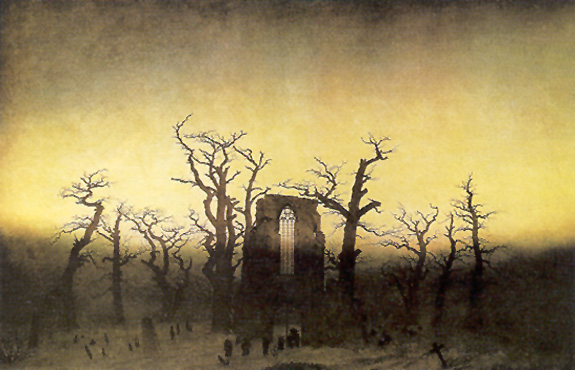 I've always been massively into horror films and for me, what makes a great horror film, is a great soundtrack. From Goblin to Badalamenti, Morricone to Carpenter, composers who know how to bring out suspense, depression, anxiety and murderous intent have always and will always remain firm favourites of mine. I did this mix more than three years ago now, and I still come back to it time and time again… especially good for these cold, dark winter nights.
Download
01. Fabio Frizzi – Apoteosi Del Mistero – City of the Living Dead
02. Angelo Badalamenti – Night Life in Twin Peaks (Instrumental) – Twin Peaks
03. Goblin – Phenomena (Film Version 1) – Phenomena
04. Francesco De Masi – Fay – Lo Squartatore Di New York
05. Giovanni Cristani – The Nun Crypt – Demonia
06. Ennio Morricone – Canto For Alexis – The Stendhal Syndrome
07. Trevor Jones – Dark City – Dark City
08. Fred Myrow and Malcolm Seagrave – Hearse Inferno – Phantasm
09. Fred Myrow and Malcolm Seagrave – Spacegate to Infinity, Jody at Morningside, on the Move – Phantasm
10. Krzysztof Komeda – Moment Musical – Rosemary's Baby
11. Riz Ortolani – Massacre of the Troupes – Cannibal Holocaust
12. Les Baxter – Cult Party – The Dunwich Horror
13. Danny Elfam – Masbath's Terrible Death – Sleepy Hollow
14. Claudio Simonetti – Opening the Urn – La Terza Madra
15. Claudio Simonetti – Memories of Sarah – La Terza Madra
16. Fabio Frizzi – Verso L'alba – City of the Living Dead
17. Goblin – Sleepwalking (Alternative Version) – Phenomena
18. Jerry Goldsmith – The Forbidden Zone – Planet of the Apes
19. Riz Ortolani – Savage Rite – Cannibal Holocaust
20. Alessandro Blonksteiner – Blonk Suspense – Quella Villa Accanto Al Cimitero
21. Walter Rizzati – Voci Dal Terrore – Quella Villa Accanto Al Cimitero
22. National Philharmonic Orchestra – Iraq – The Exorcist
23. Franco Piana – Magician – Door to Silence
23. Krzysztof Komeda – Main Title – Rosemary's Baby
The Guild of Calamitous Intent was concieved after Aleks Jurczyk and Richard Thomason decided to work together once again in bringing the finest underground music the world has to offer to the city of Glasgow. This Saturday under the hood of night, in the dead of Winter, we will witness the first meeting of The Guild, and joining them for this inaugural rite will be two very special, and carefully selected guests.
Ron Morelli will be no stranger to dedicated followers of high-caliber underground House & Techno, as his own imprint L.I.E.S (Long Island Electrical Systems) has been hitting us with some of the most solid releases the past year has had to offer, bringing us killer sides from Zombi's Steve Moore, Legowelt, Willie Burns and Steve Summers to name but a few. Ron also uses the L.I.E.S name as one of his production and D.J psuedonym's, releasing notable tracks for Echovolt and Future Times this year. To get a flavour of what Ron has to offer in the D.J stakes, check out these two sick mixes for Tim Sweeney's ultimate Beats In Space radio show and Australian underground transmitters Noise In My Head:
Ron Morelli – Beats In Space Mix
Ron Morelli – Noise In My Head Mix
I won't bother retreading old ground when it comes to information on Nigel Rogers aka Perseus Traxx, York's Grand Magus of analogue twiddling and the newest member of this very website. What I will say though is that  Nigel's recent cuts for Boe and Bunker have been melting faces nation to nation. And that ain't no biased opinion. Nigel will bringing a formidable armoury of machines to The Guild for what should be a most memorable performance. So if you like your live sets actually live, and with the added bonus of being brought to you in full 9.8 stereo-dynamic Traxxsound, then this has to be the surefire moneyshot you've been eagerly waiting for. Nigel has given us an exclusive unreleased track for you download in honour of his first appearance in Glasgow. "Electryon" sees Perseus Traxx in full cosmic House mode, so don't be sleepin and make sure to get on this quick before it melts into the Universe, never to be heard by human ears again.
Perseus Traxx – Electryon
Last, but by no means least, Richard Thomason of The Guild has given us this stellar mix of cold crushin' classics backed with future freshness that gives us more than a taste of the lads will be serving this Friday coming. Here's what The Guild's other half, Aleks has to say about Richard's solid style of selecting:
"Richard Thomason has been collecting records since 1991 and has always bought the good, deep shit. Without doubt the first guy to play acid-house on Fetlar (it's one of the Shetland isles, look it up), he's been hitting parties and clubs in Glasgow since he moved down over 10 years ago. He's one of my favourite DJs and his knowledge of music is crazy, which is why I asked him to help me start run parties again. This mix was recorded, as always, in one shot, on a pair of Technics, with no digital shit and no edits or effects. Just the way we like it."
And it's just the way we like it too.
Richard Thomason – Somethings
01. Blackjoy – Untitled (Project Recordings)
02. Vince Halliburton – Something I Feel (Rush Hour Recordings)
03. Dj Sprinkles – Grand Central, Pt. I (Deep Into The Bowel Of House) (MCDE Raw Mix) (Mule Musiq)
04. FCL – Let's Go (We Play House Recordings)
05. Paul Johnson – My Free Feelings (Peacefrog Records)
06. Dajae – Day By Day (Green Velvet Remix) (Cajual Records)
07. DJ Qu – Party People Clap (Levon Vincent Remix) (Deconstruct Music)
08. Basic Soul Unit – Jak´d Freq (A Made Up Sound – Puur Natuur Mix) (Crème Organization)
09. Cajmere – Nasty (Live)
10. Omar S – Here's Your Trance, Now Dance!! (FXHE Records)
11. E-Dancer – World Of Deep (KMS)
12. Agent X – Driftin' (Planet E)
13. H&M – Perception (Axis)
14. Davina – Don't You Want It? (Extended Mix) (Soul City)
15. Parris Mitchell – Follow Me Ghetto (Acid) (Deep Moves)
Make sure to check out more of Richard's fine mixes here
Our main man Perseus Traxx is continuing to make waves wherever he goes, with imminent releases coming up on M>O>S, Bunker (Review coming shortly) and Our House Recordings. He has recently provided a live set podcast! for Juno Plus along with a nice wee interview on the man, music and mushrooms.
After listening to the podcast, man its some serious shit and if this is what Perseus live sounds like, then anyone getting the chance to see it, is in for a treat! Its all about the 707/X0X/Juno combo!
I first met Christopher Smith aka Smiddy when Iwas in residency at the now defunct Fortified Sessions in Glasgow. At first a dedicated punter, the first thing that struck me about him was his infectious enthusiasm for new music, aswell as his colourful selection of t-shirts. Since then, Smiddy has without a doubt come into his own as a DJ, having refined his tastes across the spectrum of electronic music over the past year or so, adding Techno, Electro and House to his impressive repertoire. Smiddy has been a resident at Rumours, Aberdeen's Acid Thunder (the club-arm of Tuff Wax Records) and more recently at Glasgow's premier secret after-party venue, and for his guest mix has delivered us a deft selection of killer cuts, including one his signature "curveball" tracks, all blended to perfection in fine style. Keep yer peepers peeled for a forthcoming Label/Clubnight project from Smiddy under the banner of Clockwurk-O.
Download
01. Blake Baxter – When A Thought Becomes You
02. Lory D – The Sound Of Rome
03. Pierre's pfantasy club – Mystery Girl (Set me free)
04. Model 500 – No Ufo's
05. Lory D – Acid Prastix
06. E Dancer – Warp
07. Kosmic Messenger – Freeky Deeky
08. UR – Atomic Witchdokta
09. Infinity – Game One
10. Jay Denham – Sweet Jesus
11. Surgeon – La Real
12. Paul Johnson – Feel My MF Bass
13. Justin Berkovi – Take That
14. Robert Hood – Protein Valve B3
15. Oliver Ho and James Ruskin – Mutate and Survive
16. This Mortal Coil – 16 days reprise
17. Mark Broom – Untitled (Advent Remix)
18. Thomas Schumacher – When I Rock (Anthony Rother Remix)
19. Robert Hood – SH 101
20. Aux 88 – Break It Down
21. Dave Clarke – What Was Her Name? (LFO Remix)
22. D.I.E – Work It
23. A Guy Called Gerald – This Is The Right Time
24. Nookie – Shining In Da Darkness
Alex Peden… Glasgow stalwart and all round good guy, has provided us with a belter! Having played at Pest Control & Phonic two of Glasgow's most well known nights out, he has also put on his own parties at The Halt & Black Sparrow and helped in organising Scotland's mini fest The Binnin, last years being held in an old World War II tent! He's a talented dj and had a mix played on Mike Huckaby's radio show last year! Check out his soundcloud for more brilliant mixes and hit download for this one.
Download
01. Gary 'Jackmaster' Wallace – House Has Taken Over Me
02. Mark Imperial – The Love I Lost
03. Master C & J – Face It
04. Boo Williams – Devil Muzic
05. Wax Fruit – Mindgames
06. Mark Farina – Time 2 Jack
07. Chicago Skyway – Lager Nord
08. Story – Guteaussichten
09. Blake Baxter – Forbidden Fruit
10. Dajae – Is It All Over My Face (Cajmere mix)
11. Gant Garrard – U Just Good Inside
12. Mone – We Can Make It (dub)
13. Charles McDougald – That's Life
Man, what a weekend. Me and The Lover enjoyed every second of it. From lunch in O'Neills in Dublin to rocking the basement of the Sweeney Mongrel for four hours solid, from roast ham dinners with Enda and the lads in Waterford to belting out tunes on Saturday on that funktion 1 soundsystem, from an afternoon and evening with the Sunday Times lads to a lovely tour of Cork on Monday morning… This shit went off every day and night and a huge shout out goes to everyone… man, we'll be back next year for another round of that Irish hospitality :)
The Friday night got recorded, go download them at the brilliant Lunar Disko Website
Meschi [Lunar Disko Records] – Live at Lunar Disko 23.09.11 by LunarDiskoRecords
Download: The Textbook Lover (Two and a Half Hour DJ Set) @ Lunar Disko 23.09.11
Crew Mix: Mother – The Cosmic Journals of Mother H. Maxwell Pt. 1
by

Mother

on

September 16, 2011 · 524 Comments
Download
01. Jus-Ed – Stimulate (Underground Quality)
02. Zander Hardy – Signalling  (Deep Teknologi)
03. Ossie – Creepy Crawlies (Lightworks)
04. Seiji – Easy (Seiji)
05. Martyn – Viper [London's Arches Edit] (Brainfeeder)
06. Boddika – Grand Prix (Naked Lunch)
07. DJ Digital – Bang (Underground Resistance)
08. Boddika – Electron (Swamp81)
09. Decal – The Tide Will Turn (Satamile)
10. Instra:mental – Talkin' Mono (Non Plus)
11. Jon Convex – Vacuum States (Non Plus)
Not only is Jim Clarke a veritable fountain of musical knowledge, having DJ'd at Cocadisco, Wang and Mark Broom & Kruton's legendary Nyte Biscuit parties, but he is also the first guest in This Is Our House's short history to have called his mix "This Is My House". Thats right, he done took that title. You all thought about it, but now that it's done, it can never be done again. I've never actually seen Jim's house, but I can assume that the above photo is only a small sample of the treasure's that lie within.
On top of playing solo at some of London's most well known undergound parties, Jim is one half of the formidable Italo DJ duo Chardonnay & Shiraz with his brother Will, not to mention the fact that he was the author of one of my favourite blogs of all time, Evergreen Daze, which explored a range of diverse subjects such as Birdwatching, esoteric musical gems, the appeal of London's derelict structures and Coil.
For this mix Jim delivers a selection of classic killers new and old, recorded on a shite laptop to invoke the ancient rites of old school partying.
Download
01. Jah Wobble & The Invaders Of The Heart – A13
02. The Vision – Detroit One Circle
03. Roy Davis Jnr – I'm Tha DJ
04. Ron Trent & Chez Damier – Untitled (from the "Hip To Be Disillusioned" E.P)
05. Disco Nihilist – Sci-Fi On Tape
06. Duplex – Late Night Cycling
07. Legowelt – Sark Island Acid
08. Lone – Explorers
09. S.B Project – Clubtrax Edit
10. Steve Poindexter – Computer Madness
11. Bobby Konders – Let There Be House
12. Mr Fingers – Mystery Of Love
Follow Us

Mailing List

Email Address:

Friends

Abstract Acid
Black Lung
Cyber Dance Records
Dream Machine
Hipodrome
Infinite State Machine
Intergalactic FM
Lunar Disko Records
MOS Recordings
Playdoh
Robots For Robots
Rub a Dub Record Shop
Rush Hour NL
SignalsMMX
Snuff Trax
Tabernacle Records
Tribute Glasgow