From the monthly archives: October 2011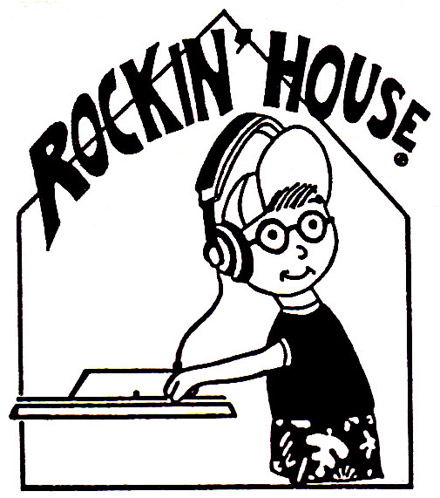 I recently came across an article about Rodney Bakerr, one of Chicago's seminal house producers, on gridface.com. It talks about his journey through house music, from rock bands, to setting up Rockin' House Records, to taking employees from Roland around his friend's houses to show them how their machines were being used, to the decline of House music sales in the 90′s. Interesting and informative… check it out!
Rodney Bakerr's Strange Trip from Punk Rock to Acid House
I first met Christopher Smith aka Smiddy when Iwas in residency at the now defunct Fortified Sessions in Glasgow. At first a dedicated punter, the first thing that struck me about him was his infectious enthusiasm for new music, aswell as his colourful selection of t-shirts. Since then, Smiddy has without a doubt come into his own as a DJ, having refined his tastes across the spectrum of electronic music over the past year or so, adding Techno, Electro and House to his impressive repertoire. Smiddy has been a resident at Rumours, Aberdeen's Acid Thunder (the club-arm of Tuff Wax Records) and more recently at Glasgow's premier secret after-party venue, and for his guest mix has delivered us a deft selection of killer cuts, including one his signature "curveball" tracks, all blended to perfection in fine style. Keep yer peepers peeled for a forthcoming Label/Clubnight project from Smiddy under the banner of Clockwurk-O.
Download
01. Blake Baxter – When A Thought Becomes You
02. Lory D – The Sound Of Rome
03. Pierre's pfantasy club – Mystery Girl (Set me free)
04. Model 500 – No Ufo's
05. Lory D – Acid Prastix
06. E Dancer – Warp
07. Kosmic Messenger – Freeky Deeky
08. UR – Atomic Witchdokta
09. Infinity – Game One
10. Jay Denham – Sweet Jesus
11. Surgeon – La Real
12. Paul Johnson – Feel My MF Bass
13. Justin Berkovi – Take That
14. Robert Hood – Protein Valve B3
15. Oliver Ho and James Ruskin – Mutate and Survive
16. This Mortal Coil – 16 days reprise
17. Mark Broom – Untitled (Advent Remix)
18. Thomas Schumacher – When I Rock (Anthony Rother Remix)
19. Robert Hood – SH 101
20. Aux 88 – Break It Down
21. Dave Clarke – What Was Her Name? (LFO Remix)
22. D.I.E – Work It
23. A Guy Called Gerald – This Is The Right Time
24. Nookie – Shining In Da Darkness
Lost Trax/The Connection Machine split Mini LP forthcoming on Tabernacle Records. Pre-order here: [email protected]
Review to follow…..
Alex Peden… Glasgow stalwart and all round good guy, has provided us with a belter! Having played at Pest Control & Phonic two of Glasgow's most well known nights out, he has also put on his own parties at The Halt & Black Sparrow and helped in organising Scotland's mini fest The Binnin, last years being held in an old World War II tent! He's a talented dj and had a mix played on Mike Huckaby's radio show last year! Check out his soundcloud for more brilliant mixes and hit download for this one.
Download
01. Gary 'Jackmaster' Wallace – House Has Taken Over Me
02. Mark Imperial – The Love I Lost
03. Master C & J – Face It
04. Boo Williams – Devil Muzic
05. Wax Fruit – Mindgames
06. Mark Farina – Time 2 Jack
07. Chicago Skyway – Lager Nord
08. Story – Guteaussichten
09. Blake Baxter – Forbidden Fruit
10. Dajae – Is It All Over My Face (Cajmere mix)
11. Gant Garrard – U Just Good Inside
12. Mone – We Can Make It (dub)
13. Charles McDougald – That's Life
DJ Stingray by Mother – 07/10/2011, Glasgow
This friday in Glasgow, shit is going down. Outpost Transmissions will be starting things off from 8pm til 12 in The Old Hairdresser's (directly across from Stereo). A new endeavour of my own creation it is, in short, a night where myself, friends and guests can play records we wouldn't normally get to play in clubs. Less about tight mixing and more about solid selecting. Joining me at the controls for the inaugural Transmission will be Jackson, man-about-town known for his knowledge in musical obscurities, and Mr. Barrie Burns, member of the mighty Electric Eliminators and a formidable selector of the highest quality. Expect Electronic music of all varieties, Psych, Freak-Funk, Kraut, Dub, classic Dancehall etc. And all for the price of zero pounds.
From 11pm onwards you not only have the choice of one amazing clubnight, but two. Yeah, thats right, two. Think about it: two. TRIBUTE is the combined effort of our friends Stay Plastic, Jelly Soul Soul and members of Scrabble & All Caps, and as you may have seen from the flyer, they have grafted in the legendary Stingray for the first of their monthly happenings at La Cheetah. Ex-Drexciya tour DJ, known for classic albums such as "The Collapse of Modern Culture" and "Authorized Clinical Trials" under the guise of Urban Tribe, various solo releases as Stingray313 for labels like Trust and Naked Lunch, not to mention having a DJ style that nodody can fuck with, DJ Stingray is a true hero of underground electronic music. From what i've heard from it's proprietors, TRIBUTE sounds like it really is going to be one killer night.
Over at Stereo, Highlife will be teaming up with Buenos Aires natives DJ's Pareja for Highlife vs. Fun Fun extravaganza. For those that don't know, Fun Fun is the name of the parties run by DJ's Pareja in Argentina, who also have a string of releases under their belt on Cómeme. This will also be the live debut of Brian's Auntie Flo project, joined on stage by Esa with a wad of percussion and hardware. Hearing "Highlife" and "Oh My Days" live will surely be off the scale, aswell as some of the forthcoming Auntie Flo material. Definitely an out and out winner if yer diggin the Afro-Futuristic House vibe, which we most certainly are.
"I tried to break the spell–the heavy, mute spell of the wilderness–that seemed to draw him to its pitiless breast by the awakening of forgotten and brutal instincts, by the memory of gratified and monstrous passions. This alone, I was convinced, had driven him out to the edge of the forest, to the bush, towards the gleam of fires, the throb of drums, the drone of weird incantations; this alone had beguiled his unlawful soul beyond the bounds of permitted aspirations."
Ever since Conrad's portrayal of a Leopoldian Congo in his infamous story of psychosis "Heart Of Darkness", the folk of the West have been captivated by the enigmatic visions brought to us by the people who have lived and explored this somewhat daedalean territory deep in the heart of Africa. Since those times of the "Free State", the Gongo has gone through many radical and extremely violent transitions, but since the dawn of man has been a place of fervent creativity and ingenuity. This year, Damon Albarn led a troop of artists including Actress, Totally Enormous Extinct Dinosaurs, Dan The Automator, Jneiro Jarel, Richard Russell, Marc Antoine, Alwest, Rodaidh McDonald and Kwes to the Democratic Republic of the Congo (DRC)'s capital city Kinshasa, with the intent of collaborating with the country's native musicians and tap into the creative sprirt that is rife within it. They were given 7 days in which to record an album, and considering this timescale and the music birthed within it, "Kinshasa One Two" is nothing short of an astounding achievement.
The results are the sound of an orchestra of multi-genre artists, who you could easily be tricked into thinking have been working together for years, but one of the main reasons why this album jells so well is because the majority of the Western artists involved have spent their musical careers making heavily beat-orientated music, and ultimately that inspirational genesis lies with Africa's innovations in the field of percussion. Lest we forget, Africa is the birthplace of Rhythm, and still to this day the people of the Congo will use virtually any available object in which to create music. At a number of points throughout "Kinshasa One Two", it's almost impossible to distinguish between the Electronic and Acoustic elements. The homemade African instruments can sound so unorthodox and strange to those unfamiliar with their sonic nuances, that you'd be forgiven for thinking they emanated from an electronic instrument or computer. None of the artists who came to Africa to record have been mentioned in the tracks (this is being reviewed from an MP3 version kindly given by Warp to those who have pre-ordered the album), so I assume they have all had some sort of input in every track. The African artists however, are duly noted in each track they've contributed their talents to. I've searched 'tinternet high and low to find out more on these artists and groups, but alas has yielded very little info, which I assume is one of the other reasons this album came into being, to spread word to the wider world of the existence of these amazing musicians.
Tout Puissant Mukalo and Bokatola System are the only groups that make multiple appearances on the album. The former's track with Nelly Liyamge kicks off proceedings with "Hallo", and has a sublime question-&-answer style vocal, backed by a rhythm not unlike that of Hud Mo's much loved "Ooops!", and a bassline and melody brimming with solace. Bokatola System's entry with Evala Litongo is one of the more dancefloor orientated tracks on the L.P, a swinging head-nodder thats hard not to move to, with ghostly flutes (?) sweeping into the mix. Other highlights include vocalist Love's acapella rap "Love", the hard electronic modes of "Three Piece Sweet Part 1 & 2" featuring Bebson (and sounding suspiciously like Actress had a large hand in production duties on this one), and the marching Afro-Electro boogaloo of "If You Wish To Stay Awake" featuring Washiba. The standout track on this album for me though has to be "Ah Congo", a colossal slab of dark Electronica, with Jupiter Bokondji showcasing one of the best and deepest voices i've ever heard on record. Since my grasp of French is next to non-existant, I unfortunately have no idea what his extremely ominous sounding monlogue is about, but if any track on this L.P invokes the Congo's baneful past and present, then it's this one. In short, "Kinshasa One Two" is an outstanding LP, made even more impressive when taking into account the amount time it was recorded in, but all of this is down to the hard grafting and undistuptable talents of all the artists involved.
All proceeds from this record go to Oxfam, who will use the funds to help the thousands of poor people who inhabit the Democratic Republic of the Congo. So if you're going to acquire a copy of this, then BUY it.
DRC Music – Hallo (Feat. Tout Puissant Mukalo & Nelly Liyemge)
DRC Music – Love (Feat. Love)
DRC Music – Lingala (Feat. Bokatola System & Evala Litongo)
DRC Music – Three Piece Sweet Part 1 & 2 (Feat. Bebson)
DRC Music – Ah Congo (Feat. Jupiter Bokondji & Bokatola System)
DRC Music Tumblr
DRC Music Website
Warp Records
Oxfam
Man, what a weekend. Me and The Lover enjoyed every second of it. From lunch in O'Neills in Dublin to rocking the basement of the Sweeney Mongrel for four hours solid, from roast ham dinners with Enda and the lads in Waterford to belting out tunes on Saturday on that funktion 1 soundsystem, from an afternoon and evening with the Sunday Times lads to a lovely tour of Cork on Monday morning… This shit went off every day and night and a huge shout out goes to everyone… man, we'll be back next year for another round of that Irish hospitality :)
The Friday night got recorded, go download them at the brilliant Lunar Disko Website
Meschi [Lunar Disko Records] – Live at Lunar Disko 23.09.11 by LunarDiskoRecords
Download: The Textbook Lover (Two and a Half Hour DJ Set) @ Lunar Disko 23.09.11
Follow Us

Mailing List

Email Address:

Friends

Abstract Acid
Black Lung
Cyber Dance Records
Dream Machine
Hipodrome
Infinite State Machine
Intergalactic FM
Lunar Disko Records
MOS Recordings
Playdoh
Robots For Robots
Rub a Dub Record Shop
Rush Hour NL
SignalsMMX
Snuff Trax
Tabernacle Records
Tribute Glasgow