From the monthly archives: September 2011
You can grab my latest release just out on a brilliant various artists 12″ from Locura Records.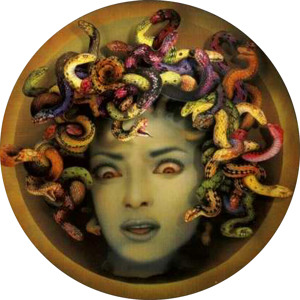 Grab it from www.djshop.de now, and should be available from Juno and the likes any day now.
by

Meschi

on

September 29, 2011 · 253 Comments
Having followed Solar One's releases for a while and always being on the right side of excited when something new is happening, I was chompin at the bit to hear their latest release by Norway's Impakt a.k.a. Jørgen Indal.
The opener 'Computer Boogie' is an abstract take on classic electro. With a beat straight out of erotic city, this mind melter is like Tomorrow's World meets Dynamix!
'Dance the Pain Away' is the favourite on here for me. A minimal new wave beat is coupled with a gorgeous 303 line and deep moogy bass. Reverb soaked string lines beef this beast up and really make it soar. Emotional electro at its very best.
The A-Side's finisher, resonant escape is a brilliant example of melodic, deep and beautiful electro. Delicate synth lines play against bird song whistles. Like a summer breeze… but wae an 808.
Flipping over to the B-Side, we begin with 'Sodomacid', a fast, techno acid track. Square wave 303 shifts hard and infects your brain. This track is fairly mental… cutting fast with vocal samples and jumping back into the madness.
'Come on, Ah Yeah' shows Impakt's scandinavian roots. A distinctly Skweee sound here mixed with his own touch. Brilliant drum programming with resonated synth lines warbling all over the place.
And finishing this mini album (6 tracks is what I call that these days!) 'At the end' brings more new wave influences. Again, some superb drum programming and new wave 101 style lines have you singing the lyrics to all your favourite wave tracks that don't exist.
As an all rounded, varied EP, none in recent times has been as well executed. Delivering extremes in all aspects, and still maintaining a solid release is something to be very very proud of.
Impakt – Resonat Escape by Solar One Music
http://www.solaronemusic.com/
Since re-launching his massively influential M-Plant imprint in 2009, Robert Hood has been hitting us with a steady stream of solid releases that have cemented the fact that Hood has been, and always will be one of Techno's true originals. The Floorplan project began it's life in 96 with the "Funky Souls" E.P, and since then has had a somewhat polarizing effect on die-hard Hood fans, with it's sample based grooves often in direct oppposition to the tough, stripped back Minimal funk Hood is most known for. The aesthetic of Floorplan reveals itself instantly in the name: a more accessible dancefloor sound built around repetitious samples of Disco, Funk, Soul and Gospel, with Hood showcasing his sonic roots, and the "Grey Area" only being a rythmical touching point.
"Sanctified" kicks off with the hugely uplifting Gospel-infused House thumper "We Magnify His Name", channeling the historical surroundings of his current place of residence in Alabama via the Futurism of his Hometown. Ironically, those upset with Hood for apparently deviating from his grand, Minimal vision are utterly missing the point. Tracks like this reveal the true genesis of Hood's ideas about House and Techno: a humanistic approach, where the influence of a hundred years of Black music lie deep within the intricacies of the tracks. The only difference here being that the original source material that has moulded Hood's direction has come to the forefront, an unashamed celebration of music's spiritual power. On the flipside we're treated to motivational rhythms of a different nature. "Baby Baby" is almost Juke by definition, with it's ripping 808 rhythms and rapid-fire sample work that would give most of the current European Juke-influenced producers a run for their money. The relentlessness is only momentarily broken when sweeping horns cut from James Brown's sample-staple "Funky Drummer" interject, only to break back into it's punchy Footwork bassline and mechanical Jitterbug percussion, showing once again that Hood is obviousely more than capable of operating outside the form he helped create. Speaking of that form, the last track on "Sanctified" harks back to the days where it all began, when a post U.R Hood unleashed his Dystopian Futuristic perspective on an unsuspecting world. "Basic Principal" is classic Minimal Techno in every sense of the word, it's dejected melody invoking the derelict stuctures of a post-industrial city in ruins, a million miles from the gloss and glamour of Berlin nightlife, while it's machine rhythms hammer forward in the hope of finding Detroits lost soul among the cracked and empty buildings that were once the Crown Jewel of America's industrial Midwest. After displaying a range of influences from the Deep South via Chicago on the previous two tracks, it's only natural that Hood heads home on the closer to shows us that the spirit of Detroit will always loom large within his sound.
Floorplan – We Magnify His Name
Floorplan – Baby Baby
Floorplan – Basic Principal
M-Plant
Crew Mix: Mother – The Cosmic Journals of Mother H. Maxwell Pt. 1
by

Mother

on

September 16, 2011 · 247 Comments
Download
01. Jus-Ed – Stimulate (Underground Quality)
02. Zander Hardy – Signalling  (Deep Teknologi)
03. Ossie – Creepy Crawlies (Lightworks)
04. Seiji – Easy (Seiji)
05. Martyn – Viper [London's Arches Edit] (Brainfeeder)
06. Boddika – Grand Prix (Naked Lunch)
07. DJ Digital – Bang (Underground Resistance)
08. Boddika – Electron (Swamp81)
09. Decal – The Tide Will Turn (Satamile)
10. Instra:mental – Talkin' Mono (Non Plus)
11. Jon Convex – Vacuum States (Non Plus)
The Textbook Lover and I will be touring the length of Ireland this month with gigs in Dublin, Waterford and Cork. Hosted over one weekend by Lunar Disko, Mook! and Sunday Times, its set to be a belter… my legs feel weak with just the thought of all that dancing!
I'll be carting my live hardware over and the Lover will be carting over the best wax you could find. So wherever is closest to you… head down, say hello… and remember to dance!
23/09/11 – Lunar Disko – Dublin, Ireland
Friday Sep 23rd @ The Sweeney Mongrel
Meschi [LIVE] (Lunar Disko Records)
The Textbook Lover (thisisourhouse.org)
Doors:11pm // Adm: FREE
Friday September 23rd sees Lunar Disko return @ The Sweeney Mongrel for another FREE party featuring Meschi [LIVE] and The Textbook Lover on the turntables.
Both Meschi and The Texbook Lover are part of the ever growing / which features reviews, mixes, interviews, and upcoming party info. Meschi and the crew also present 'Our House Radio', a weekly show on Intergalactic FM every Thursday from 7-8pm. The show features House, Techno, Electro, Jazz, Blues, Soundtrack, Space Music and Abstract material from across the Universe… well worth a listen!
Apart from the website, the two lads are pretty busy with music production and DJing. Meschi, of course, has released on Lunar Disko featuring on the 'House Expressions EP' , and then presented his debut EP ' Shifting Harbours' at the beginning of this summer. He also features on a Cyber Dance compilation 'Messages from the Void – Vol.2 ' The Texbook Lover holds residencies at a number of top nights in London, aswell as promoting some regular parties featuring the likes of Neville Watson and Legowelt.
Meschi's live show has seen him gain plenty of plaudits over the last year with live performances all over the UK, and this Dublin date is the first leg of a little Irish tour which stops off in Waterford and Cork. Expect Meschi's live set to jack the walls of the Sweeney Mongrel basement, and The Textbook Lover to treat us to some disco, italo, and Chicago killers early in the night…
24/09/11 –Mook! – Waterford, Ireland
Waterford's newest electronic music clubnight, "mook!" will hold its launch party on Saturday September 24th in Revolution's Basement Bar, John Street. House and Techno lovers are in for a treat, with London-based Glaswegians Meschi & Textbook Lover lined up as the first guests.
Brothers Paul and Frank Mitchell, aka Meschi and Textbook Lover respectively, are both part of the increasingly su…ccessful This Is Our House blog which regularly features what we think are some of the most on-point reviews, mixes, and articles on the blogosphere at the moment.
Textbook Lover has been kept busy DJing and promoting parties around London, currently holding two residencies and having booked House luminaries such as Neville Watson, Ricky Dragon and Legowelt. He is also an accomplished journalist having contributed articles to some of the UK's best known music magazines as well as Resident Advisor and various other publications.
Meschi has enjoyed success with his productions over the last few years having had tracks released on compilation EPs for Snuff Trax, Cyber Dance Records, and highly respected Dublin based label Lunar Disko. It was his own full release "Shifting Harbour EP" (released earlier this year) on said Dublin imprint however that really got heads turning, garnering rave reviews from Little White Earbuds and enjoying continued DJ support from all corners. Having already toured the length and breadth of the UK, he's bringing his acclaimed live show to Waterford as part of a 3 legged Irish tour. With his full set-up in tow, a flowing performance of classic and contemporary sounds can be expected, all pieced together live using drum machines, synths and samplers.
Warm up on the night comes courtesy of mook! resident Enda.
Doors open at 10.30pm with admission only €5 (unbeatable value for an international guest!). Strictly over 18s.
25/09/11 – Sunday Times – Cork, Ireland
After a non-rest rest month in August, and finally cleaning the 3 days tent/booze/banter/sweat/rain electric picnic grime off its high time we got back to having a bit of a end of month party. Official end of the summer? Did that happen after that day in June we got some sun? Either way we're ending something and have a rather special little line-up for this months instalment of our little gathering.
The ginger destroyer and the skinny prince will as per usual be playing some records for the day that's in it, trying to push each other off the turntables while all the time trying to appear like there is actually some symbiosis to this deejay tag team lark. We shall be joined by some oversees travellers. The first time someone had to get on a flight to come here…milestone if there ever was one guyz.
Paul Mitchell AKA Meschi lands in after just releasing his debut E.P on our Dublin chums 'Lunar Disko' label. His contribution to the 'House expressions E.P earlier this year turned a few heads and his tracks have most recently popped up on the Snuff Crews 'Snuff tracks for Japan' comp and the rather excellent Cyber Dance 'Messages from the void Vol. 2; comp (along with some rather esteemed company). Meschi will be bringing his liveset along for your entertainment and pleasure, raw stuff.
Squashing in next to Paul on ryanair after arguing to get the carry on bags on is his brother, Frank Mitchell AKA the Textbook Lover. Whether his lovemaking is textbook we cannot ascertain but when he isn't performing love making acts of a straightforward nature he is quite the special boogie,disco and house deejay. Of this we are certain.
The guys run the rather excellent / so set your browsers oer' there for music and musings!
So get on up to get on down or whatnot. We're there all day!
Sunday Times with Meschi LIVE! & The Textbook Lover
Sunday 25th September
An Realt Dearg
Barrack Street
4pm – Close.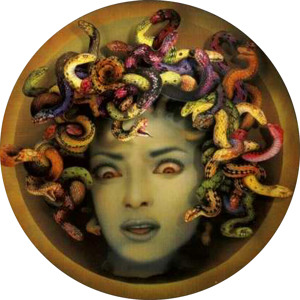 I will be featuring on a Various Artists release from Italy's Locura Records. My track 'Curved Space', the third track below, will feature alongside WIFi Soul & Ennio Colaci, Snuff Crew, Rio Padice and unknown. Expected out early October! Set aboot it!
Locura 002 by Locura Records
Tagged with: Curved Space • Locura Records • meschi • Release

Not only is Jim Clarke a veritable fountain of musical knowledge, having DJ'd at Cocadisco, Wang and Mark Broom & Kruton's legendary Nyte Biscuit parties, but he is also the first guest in This Is Our House's short history to have called his mix "This Is My House". Thats right, he done took that title. You all thought about it, but now that it's done, it can never be done again. I've never actually seen Jim's house, but I can assume that the above photo is only a small sample of the treasure's that lie within.
On top of playing solo at some of London's most well known undergound parties, Jim is one half of the formidable Italo DJ duo Chardonnay & Shiraz with his brother Will, not to mention the fact that he was the author of one of my favourite blogs of all time, Evergreen Daze, which explored a range of diverse subjects such as Birdwatching, esoteric musical gems, the appeal of London's derelict structures and Coil.
For this mix Jim delivers a selection of classic killers new and old, recorded on a shite laptop to invoke the ancient rites of old school partying.
Download
01. Jah Wobble & The Invaders Of The Heart – A13
02. The Vision – Detroit One Circle
03. Roy Davis Jnr – I'm Tha DJ
04. Ron Trent & Chez Damier – Untitled (from the "Hip To Be Disillusioned" E.P)
05. Disco Nihilist – Sci-Fi On Tape
06. Duplex – Late Night Cycling
07. Legowelt – Sark Island Acid
08. Lone – Explorers
09. S.B Project – Clubtrax Edit
10. Steve Poindexter – Computer Madness
11. Bobby Konders – Let There Be House
12. Mr Fingers – Mystery Of Love
Download
o1. A Made Up Sound – Drain (A Made Up Sound)
02. Reality Or Nothing – Untitled [CH Signal Mix] (RSB)
03. Function – Disaffected (Sandwell District)
04. Plastikman – Elektrostatik (Novemute)
05. Rrose – Bare Hand (Sandwell District)
06. Cosmin TRG – De Dans (50 Weapons)
07. Sigha – I am Apathy, I am Submission (Blueprint)
08. Robert Hood – Alpha (M-Plant)
09. EQD – Untitled (Equalized)
10. Dub Kult – Stop The World (Arcola)
11. Silent Servant – Demonstration (Sandwell District)
12. Robert Hood – Pitch Black (Peacefrog)
by

Mother

on

September 11, 2011 · 304 Comments
When our good friend Perseus Traxx exclaimed on a certain social networking site last week that L.I.E.S could do no wrong, he was bang on the money. Everything released thus far on the label has been stellar to say the least, and with this new E.P from Jason Letkiewicz in his Steve Summers guise, they have went even further in excelling themselves. In fact, this record is so good that it's going to be hard for me to write this review without sounding like I wanna lick Letkiewicz's balls. Don't get it twisted though, there's no fetishistic testicle-licking ulterior motive in reviewing this E.P. We're down by the pound because it's records like this that are the reason we're 8.99 short on our rent every month, and if the landlord can't dig it, then he can lick my balls.
Enough with the balls though. "Mode For Love" will instantly appeal to those of you who have ever walked the city streets alone past the witching hour, headphones in, witnessing scenes you're only otherwise gonna see in an Abel Ferrara flick. The Love in question isn't the kind that happens in Summer on the lush green grass of a public park, but the kind that takes place in questionable buildings with poorly lit stairwells in metropolitan alleyways after dark. Raw and dirty analogue basement rhythms are the staple of these tracks, overlain with scuzzy bass work and synthlines flashing through like car headlights briefly illuminating the darkest corners of the cityscape. Letkiewicz has delivered a fervent ode to the night with "Mode For Love", a record that righteously invokes the delphic atmosphere the city leaks when the sun has set.
Steve Summers – In The Mode For Love
Steve Summers – Different Paths
Steve Summers – Nethermead Arches
Steve Summers – The Sunrise In Your Eyes
Confused House/Steve Summers
It's been 4 years since Martyn made his transition from deep Drum & Bass to even deeper Dubstep in the form of his seminal "Broken" EP for Marcus Intalex's Revolve:r label. So much has changed in the world of Bass music in that short amount of time, with a fusion of innumerable influences being melted into that format to create  hybrid and not-so-hybrid sounds that hack music journalists give a new name to every week. C'mon, everyone exept the underground music press knew that when the 'progressive' and 'new' sound of UK Funky first hit the streets that it was just Todd Terry verbatim, and that TRG's new records are quite simply what you would call "Techno", even though they are brilliant examples. That being said, a good deal of artists themsleves can have a tendancy to be extremely fickle when it comes to the transient nature of old forms being introduced into the "post-dubstep" mix, giving the scene an almost A.D.D quality.  With Martyn however, his advance into the realms of House and Techno has been a subtle and longstanding affair that shows a refined understanding of the shadings of those genres, all the while keeping the structure of his unique sound.
"Masks/Viper" are two tracks taken from Martyn's forthcoming album "Ghost People" for Flying Lotus's impeccable Brainfeeder imprint, his second since 2009′s ambitious "Great Lengths", and reveal a tough House sound that is undoubtedly geared towards dancefloor damage. To kick things off is "Masks", where straight classic House modes collide with the aforementioned future styles of the current underground. Tight kicks and claps. melodic stabs and a deeper-than-deep hard groove bassline topped off with phase shifting arpeggiations and Martyn's signature sonic fuckery make this way more than just a carbon copy of a tried and tested sound. Of the two versions of "Viper" on the E.P, the short but definitely not sweet "Ghost People" edit leaves the four-four kick to the side, and is dominated by monsterous 'Ardcore bass stabs that would make Derek go mad (again), with a juxtaposing sweet arp melody assumably designed to keep the rest of us from going off the edge with old Deek. Finishing off the EP is the "London's Arches" edit of "Viper", a jouncing workout of swinging hi-hats, tribal yattering and mongoloid bass, reminiscent of some of the recent productions that Seiji has done for the label that bears his own name, but undoubtely sports the hallmarks and unique shifting templates of the man like Deykers.
All three tracks on this E.P have a massive dose late 80′s/early 90′s UK Acid House influence cut deep into their grooves, and will not only most likely feature heavily in the soundcloud mixes of up-and-coming hyper-coloured 10 year old DJ's, but you'll sure as shit also be hearing these tracks from the older heads, as in DJ's who know how to use an E.Q, have had more bad ecstasy experiences than hot dinners, and hail from a time when Men were Men and Serato was a name given to Spanish girls.
Martyn – Masks
Martyn – Viper (Ghost People Edit)
Martyn – Viper (London's Arches Edit)
Brainfeeder
Martyn/3024
Follow Us

Mailing List

Email Address:

Friends

Abstract Acid
Black Lung
Cyber Dance Records
Dream Machine
Hipodrome
Infinite State Machine
Intergalactic FM
Lunar Disko Records
MOS Recordings
Playdoh
Robots For Robots
Rub a Dub Record Shop
Rush Hour NL
SignalsMMX
Snuff Trax
Tabernacle Records
Tribute Glasgow