From the monthly archives: May 2011
Just to let you all know, Resident Advisor is streaming live from Movement Festival all day for the next three days. Ive been listening to the Luke Hess set from last year to get myself in the mood!
Listen here
Tagged with: Luke Hess • Movement • Resident Advisor

01. Pittsburgh Track Authority – The First Four EP (Uzuri Recordings)
Right on the top of my list this month is a brand new project all the way from Pittsburgh. Uzuri have picked up this crew and released four brilliant house tracks, all inspired, all great!
02. Gesloten Cirkel – Moustache Techno Series 001 (Moustache Records)
Rotterdam's Moustache Records have kicked off their 'Techno Series' with 4 Gesloten Cirkel tracks. A really well rounded EP. Yamagic and Insummer are superb.
03. Auntie Flo – Goan Highlife EP (Huntleys and Palmers)
First release by Huntley and Palmers, first release from Brian D'Souza's 'Auntie Flo' moniker. This record has been getting seriously high praise by every one and anyone just now, and quite rightly so. Flow manages to infuse house, afrobeat and funk into this seriously accomplished EP. Auntie Flo is going to be big I reckon.
04. Submersible Machines – Submersible Machines EP (Lunar Disko)
Currently being repressed by the Lunar Disko crew, this debut from Texan Submersible Machines sold out pretty quickly. Seriously great electro tracks, very Gerard Hanson, but definitely has its own sound.
05. Reggie Dokes – Once Again (Royal Oak)
Recently reviewed by us… Reggie Dokes, does it again.
06. Tevo Howard – The Drum Machine Man (Tevo Howard Recordings)
After a few lackluster releases, Tevo Howard pulls it out the bag for this stellar release on his brand new imprint.
07. Delano Smith – My Life / Direct Drive (Mixmode Recordings)
'Direct Drive' is a banger… a deep house banger. Delano Smith consistently puts out fresh fresh shit. Deep electic keyboard jabs, between bright, uplit pads and a really sweet progression throughout. I'm loving this record.
08. G String – The Land of Dreams (Seventh Sign)
An oldie, but a goodie. This 1990 classic from Amsterdam's G Strings is a lovely mix between lil louis and larry heard. Beautiful house track.
09. Mr Fingers – Mr Fingers EP (Alleviated)
An all time classic, repressed and reissued. Set aboot it!
10. Cachmere – Do It Any Way You Wanna (Philli World Records)
An absolutely brilliant piece of disco funk. On serious rotation here!
Presented by Meschi and aired on www.intergalactic.fm from 7pm til 8pm, 26/05/11. Remember to tune in every Thursday at the same time to catch the show.
Download
01. David Bowie – Art Decade (RCA)
02. Phantom Band – Relax (Sky Records)
03. Detroit Escalator Company – Plumb (Peacefrog Records)
04. Studio Pankow – Heidelberger Platz (City Centre Offices)
05. Osunlade – Blackman (Soul Jazz Records)
06. Delano Smith – Road To Nowhere (Mixmode Recordings)
07. Meschi – Raining In Here (Lunar Disko)
08. Virgo Four – Look Into Your Eyes (Rush Hour)
09. Larry Heard – Missing You (Jack Trax)
10. E.M.A.K. – Traumreise (Soul Jazz Records)
11. Harmonia and Eno – Aubade  (Grönland Records)
12. Conrad Schnitzler – Auf Dem Schwarzen Kanal (Soul Jazz Records)
13. Richard Wahnfried – Midiaction (Inteam GmbH)
Tagged with: ifm • meschi • Our House Radio • radio

Virgo Four at Eastern Electrics
by

Textbook Lover

on

May 26, 2011 · 265 Comments
As if one Chicago legend wasn't enough, lucky Londoners have Virgo Four touching down for Eastern Electrics Bank Holiday party on 29 May. Having just released a 30 track box-set of unreleased music from Chicago's heyday, Virgo Four are finally getting some of the recognition they deserve for constructing some of the most delicate and interesting house music we have ever heard.
Virgo are part of a line up curated by 1xtra's Benji b and will feature alongside sub-driven house artist and DJ Actress, long time bass-weight warrior Loefah and airtight, in-demand selector Braiden.
The guys at Eastern Electrics also have a stage curated by the UK's favorite electronic music festival BLOC, with The Bug, James Holden, Martyn and Lone all ready to provide audiences with the best in bass music from the U.K and Europe.
The night is being held in Suffolk Street Car Park near London Bridge, a fantastic venue comprising of three cavernous rooms, all fitted with an excellent sound-system.
This party will sell out quick so grab your tickets and read the info here, and we'll see you on Sunday.
Tagged with: actress • bank holiday party • braiden • eastern electrics • james holden • loefah • lone • suffolk street car park • virgo four


With the EP being available now, direct from Lunar Disko, and it being available in RubaDub from 30th May, Richard Brophy from www.littlewhiteearbuds.com has written an excellent review for it.
Check it out here.
Tagged with: Littlewhiteearbuds.com • meschi • Richard Brophy • shifting harbour

Society presents Marshall Jefferson
by

Textbook Lover

on

May 24, 2011 · 303 Comments
London promoters, Society, threw a classic acid house party last month, in a converted warehouse in north London, and was a breath of fresh air in terms of large scale events around the capital. The party featured a wide spectrum of quality house music, delivered to an affable crowd, through an impressive sound-system that was squeezed into two dark rooms.
For the summer the guys have organised a party on Friday 01 July with Chicago house legend Marshall Jefferson, and are again promising a secret warehouse in East London that will be revealed on their website www.societywarehouse.com.
You can buy tickets and read the blurb here, but be quick, this one will sell out fast.
Tagged with: acid house • chicago house • house music • marshall jefferson • shoreditch • society • warehouse party

 01. DJ Qu – Gymnastics A-F (Strength Music)
Review of this beast coming up!
 02. Africa HiTech – 93 Million Miles (Warp)
Brand spanking new album from the Mark Pritchard and Steve Spacek collab. A wide sonic pallette and variety of tempos make this one of the more interesting electronic albums i've heard in recent times. Some truelly bizarre moments on this.
 03. Jus-Ed – Next Level LP (Underground Quality)
Full-Length deep cover from the king of Underground Quality, "Next Level" ranges from deep melodic tracks to dark minimal house. He couldn't have gave his label a more fitting name.
 04. Kassem Mosse – We Speak To Those/Hi Res (NonPlus)
More thinking-outside-the-box from Master Mosse on this two tracker for Instra:mental's NonPlus imprint. Sometimes it feels like this guy's just out to piss DJ's off by making hard-to-mix tracks, which is highly commendable in my book.
 05. Lerosa – Plesso (Ostgut Ton)
This seriousely deep, clunking track marks a departure from Lerosa's "cleaner" productions on Uzuri and D1 etc. Midnight vibes by the truckload.
 06. Villalobos – The Contempt (Ladomat 2000)
No matter what you think of Villalobos's haircut or DJ sets, it's clear that the man has a very interesting approach to House music when it comes to his own work. This EP from 1995 has a less experimental approach than his more recent output, being of a more orthodox nature. Don't let that fool you though, the A side is 15.52 in duration and the B side is 22.51, the latter featuring 4 minutes of a hi-hat and clap before anything else happens.
 07. Various – Assorted Elements EP (NDATL Musik)
5 tracks from Theo Parrish, Loosefingers, KZRC and Kai Alce (he does 2. I can count). Excellent variety of styles showcased across this EP, from deeper Chicago influences, to soulful vocal numbers.
 08. Theo Parrish – Musical Metaphors (Sound Signature)
The first release on the always essential Sound Signature, just re-issued to my delight as my original copy is looking more than used. A perfect introduction to the unique output of this Detroit innovator, and worth the price alone for the relentless "J.B's Edit".
 09. Hype Williams – One Nation (Hippos In Tanks)
New offering from these elusive, ganja-obsessed weirdos. Cluster & Eno meets the pitched down intro's of 80′s synth ballads as reworked by Lil Jon…… on a boat!
 10. Luke Hess – Sound Mind EP (Deep Labs)
Dubbed-out house/techno with a pinch of classic Detroit seasoning from the first outing for Hess's Deep Labs label. This guy hasn't made a bad record yet, and this isn't an exception by any means.
Tagged with: Chart • DJ Qu • Kassem • mother

21/05/11 The Textbook Lover at The White Hart
by

Textbook Lover

on

May 18, 2011 · 3 Comments
I continue my regular residence at The White Hart, in Stoke Newington this Saturday, where I'll be playing Reggae, Hip-Hop, House, Disco and whatever else over 4 hours from 8pm. 
The White Hart, 69 Stoke Newington High St, London, N16 8EL
Tagged with: the textbook lover • The White Hart

Old school special!
 01. Plez – Can't Stop [Acid Rain Forest Mix] (Plezure)
One can only imagine the effect this had on dancefloors when it droppped in 1988. That bassline, that percussion, that vocal sample. Definitive in every way.
 02. Phuture – Acid Tracks (Trax)
12 minutes of pure, mind-melting acid, this is dance music stripped back to it's shamanistic essence. Although messrs Pierre & Spanky were quick to point out that their music had nothing to do with the ingestion of drugs, it's not hard to understand why this caught on with users of adventurous substances.
 03. Farley "Jackmaster" Funk – The Acid Life (HOUSE Records)
Colossal, rugged and raw, often imitated and rarely duplicated. 23 years later, "The Acid Life" is still serving it's purpose to full effect. No vocals necessary. Acid innovation aside, Mr. Funk will always be a legend at Our House purely based of the name of his side-project: A Black Man, A Black Man And Another Black Man.
 04. The Step – Bullfrog (Warp)
The 8th release from the then fledgling Warp label, "Bullfrog" featured on the "Yeah You!" EP by The Step, a collaborative effort between Sheffield's Richard Barrett and Winston Hazel. Bass heavy, percussive and barely metronomic.
 05. Fresh – Dum Dum Pt. 2 (Trax)
dum dum dum dum dum dum dum-dum, dum dum dum dum dum dum dum-dum, dum dum dum dum dum dum dum-dum, dum dum dum dum dum dum dum-dum, dum dum dum dum dum dum dum-dum, dum dum dum dum dum dum dum-dum, dum dum dum dum dum dum dum-dum. a karaoke classic.
 06. Adonis – No Way Back (Trax)
Still better than the best contemporary Acid track you own.
 07. Phuture – Slam Dance (Windowpane)
I have no idea when this track was actually made, but i can assume it's not new considering it sounds like it was mastered inside a metal bin, in a poorly-lit basement in an derelict house from a 10th-copy cassette. In other words, it sounds exactly how it should.
 08. 808 State – Automatic (Rephlex)
Try queing in with that intro. Listening to this kind of music makes your family think you're mentally ill. And if you listened to it enough times in a row, you probably would end up tellling your Dole Officer that you want a job as a Victorian Bovine Masseuse.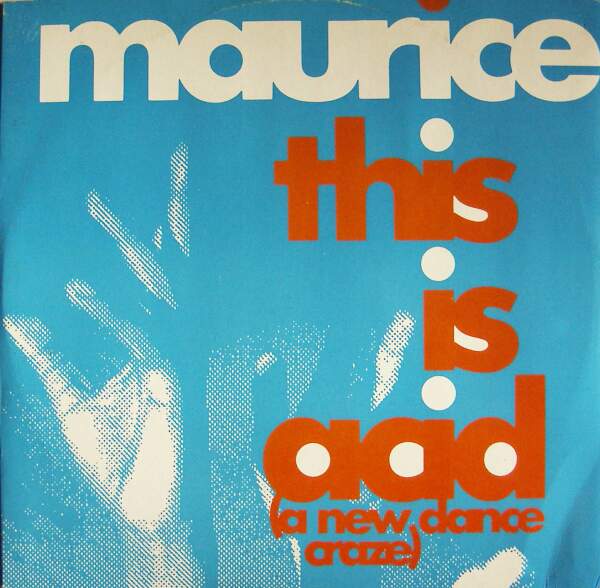 09. Maurice – This Is Acid (ZYX)
This is acid.
 10. Neil Diamond – Forever In Blue Jeans (CBS)
Drop this after 808 State's "Automatic" the next time you play out. Garuanteed you'll get free meals and clean bedsheets everyday for the next two years.
Tagged with: Chart • mother • Plez

Our main man Perseus Traxx has hit us up with two killer videos. Built from scratch and jammed out to fuck, he jacks us deep with these off the cuff numbers. I love watching people work…
Also, he has just let us know that the new Future Flash release is on it's way.
This single sided 12″ will be featuring Ali Renault, in his 'Cestrian' guise, delivering whats promised to be a 606/101 workout, designed to get the floor moving. Perseus himself is remixing straight afterand I've been told he'll be bringing his acid-jack tinge to the production. It's exciting to hear two of Britains best producers are working so closely together. Surely only good can come of this?
I caught up with Perseus Traxx to ask him what the deal is and what he's got in the pipeline:
Future Flash 002 is at the plant, with Rush Hour and a few other European shops currently taking advance orders. Cestrian's involvement with this one, as well as my remix, makes it a bit of a double header. Both fierce and hot, I dont reckon it'll stick around for too long. All copies will be hand stamped using a green colour theme for the wax seal and stamp with the track details. I have something in mind for Future Flash 003, and it'll hopefully be big but I don't want to say too much about that just yet.
At the moment I've got three other releases lined up over the next few months with some labels I really rate. There's some brilliant stuff for M>O>S Recordings, some really deep bits for BOE Recordings, and Abstract Forms are going to put out some raw throwdowns.
In addition to this I've been working on a brand new project called Nite Vision which is really going to be worth watching out for. Nite Vision comprises of Craig Stainton (Mantra – amongst other guises) and I. Our first four track e.p. together explores the deeper side of a shared love for early Chicago House music. Keeping things simple and taking things deep, the productions sit very comfortably alongside those of early pioneers such as Gentry Ice, Marshall Jefferson, Virgo Four and Joe R Lewis to name but a few. Nite Vision's emotive sound carries on the lessons taught by these early masters, while at the same time remaining fresh and well defined. I'm really excited about what we've done, and can't wait for some of it to be released.
Currently I'm also getting the last bits of gear together to allow me to go out and do some live gigs. With a recent TR-707 purchase, all I really need now is an MMT-8 and I'm pretty much set to go – just have to see what the summer brings.
Releases on his own label, releases on other well respected labels, live sets, new collaboration and plenty of production all spell out a very busy year for Nigel Rogers. Exciting stuff.
Tagged with: cestrian • future flash • perseus traxx

Follow Us

Mailing List

Email Address:

Friends

Abstract Acid
Black Lung
Cyber Dance Records
Dream Machine
Hipodrome
Infinite State Machine
Intergalactic FM
Lunar Disko Records
MOS Recordings
Playdoh
Robots For Robots
Rub a Dub Record Shop
Rush Hour NL
SignalsMMX
Snuff Trax
Tabernacle Records
Tribute Glasgow