From the monthly archives: January 2011
Less a sleazy anthem and more a dark tale of voyeurism, this extended workout of Henny-Sippin' Kenny's 'Freeki Mutha Fucker' shows us that after 17 years, the KDJ imprint is still making it's indelible mark on psyches and dancefloors the world over.
The title track was first featured on Moody's 'Det.Riot' 12″ – released back in 2008 – and shook more than a few arsecheeks on the dancefloor and in the bedroom. Now, in 2011, we're treated to the full glory of its spiralling bassline, dubbed-out snares and redlight keys, with Moody sounding like he's about to slip into a sexual coma while reciting his antics as a peeping tom. Culminating in the sound of sinister chords and one of Moody's freakstylers reaching a climax, if this doesn't give you any ideas about what you're gonna do when coming home from the club then I don't know what will.
Dishing out the remix duties wisely, Dixon Jnr has recruited two legends of dirty electronic funk. In one corner, Juan Atkins, and in the other, a man who could give Moody more than a run for his money in the freak stakes, The Egyptian Lover. While not straying too far from the original, these two audial pervs stamp their own brand of electro sleaze all over it in ways that would make a child cry.
Always one to give us a bonus cut to fill out the inches, Moody has included a live version of his classic ode to the Orange County 'California'. It did make me wonder while listening to this if the supposedly downright freeki activities that got Kenny Dixon banned from performing live in Texas and Canada were going down during this rendition, but nonetheless it rounds off another classic KDJ 12″ with that soulful ghetto house shit that we all know and love.
All in all this is an essential purchase, mostly because 'Freeki Mutha Fucker' is just plain and simple a great fucking track.

Moody – Freeki Mutha Fucker
I've always been a massive fan of the bodyhammer parties. I've seen it rapidly grow into one of London's best spots for music, atmosphere and all round good vibes. The records played are always amazing and I've never been to a Bodyhammer and had nothing but a great time.
So, its really nice to have been asked to come and play for them. I'm sticking together a seriously jacking live set with a ton of new tunes for this. I'm planning to try and get it recorded and can't wait to get jackin! There's a wee clip of my live set at Magic Waves last year to get you in the mood…
We're back in our regular highrise hotpsot for a night of skyscraping jack trax and vertiginous dance floor bangers.
With special guest:
Meschi – live (Lunar Disko / Glasgow)
Raised on the mean streets of Glasgow, Meschi aka Paul Mitchell, has gained a reputation for being a master of machine music with a cranked live set built around the mighty Roland 707, the legendary drum machine that built house. With an exceptional contribution to the Lunar Disko presents House Expressions 12" and a truly mind bending performance at the recent Magic Waves festival we realised it would be criminal not to invite him down to bang the box for us. So it's with great pleasure that we present for one night only the Rennie Mackintosh of Jack to raise the roof at Body Hammer HQ.
Also in support on the night will be the Body Hammer residents spinning Electro, Acid House, Techno and Chicago classics untill we're told to stop. So that's…
Joe Hart (Bloc, World Unknown)
Paul Purgas (Emptyset, CLR)
Matilda (Bodyhammer)
www.myspace.com/bodyhammerclub
The venue is our usual lift place in E2, it's excellent and easy to get to by bus, tube or train.
Bodyhammer is a private party, to get yourself on the invite list either RSVP on facebook, or email us at [email protected] with names.
Please arrive early as we do tend to fill up fast.
Venue address will go out closer to the time.
And we bring in our videos with a new track from me. Some deep, spacial Chicago house music, set to scenes in space.
The Textbook Lover live at The Callgirl Penthouse
by

Textbook Lover

on

January 28, 2011 · 233 Comments
A mix of slow, sexy disco for the lifetime lovers and wandering loners.
01. Gwen Guthrie – Ain't nothing goin' on but the rent
02. Evelyn 'champagne' King – Personal touch
03. Fascination – Out to get you
04. Street Angels – Dressing up
05. Wickett – Can't get enough of you
06. The Rake – Street justice
07. Hally & K.B. – Sexy gun
08. Sandy marton – Camel by camel
09. Rex Abe – I can feel it
10. Lee Marrow – Shanghai
11. Kano – Can't hold back (your loving)
Download
To kick off our mixes, we have the C.B.C. They bring some serious deepness to start things off…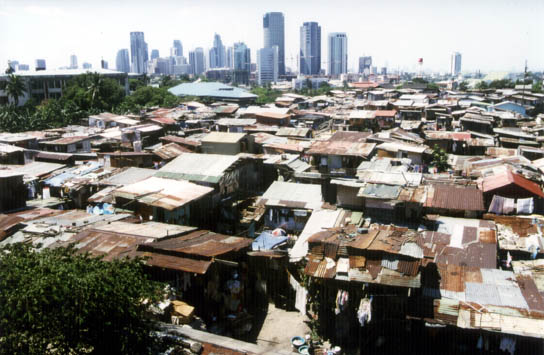 01. Theo Parrish – Heal Yourself and Move
02. Altered Natives – Voyage
03. Big Strick – 100% Hustler
04. John Roberts – Dedicated
05. David Alvarado – Beautification
06. Levon Vincent – Invisible Bitchslap
07. Big Strick – OLD E 800 [Omar S Remix]
08. Omar S – Columns
09. Jeremiah – Untitled
10. No Smoke – Koro Koro
11. Sweet Exorcist – Per Clonk
Download
This is Our House has been born through a love of good music. After years of listening to, talking about, reading about and writing about good music, we have decided to do it in one place, for all to see. We here at This is Our House have always felt connected through good music and over the years it's kept us close.
The crew here promise you regular record reviews, club night reviews, production gear reviews and tips, in-house mixes and from very special guests, exclusive tracks and videos, record releases, the occasional party and much much more.
Welcome, This Is Our House
Follow Us

Mailing List

Email Address:

Friends

Abstract Acid
Black Lung
Cyber Dance Records
Dream Machine
Hipodrome
Infinite State Machine
Intergalactic FM
Lunar Disko Records
MOS Recordings
Playdoh
Robots For Robots
Rub a Dub Record Shop
Rush Hour NL
SignalsMMX
Snuff Trax
Tabernacle Records
Tribute Glasgow